Teasers from LORD NELSON feat.LIES "Fight"
You can now listen to excerpts from all tracks of "Fight" on the M&O Music website here :
http://www.m-o-music.com/groupes/albums-metal-41.php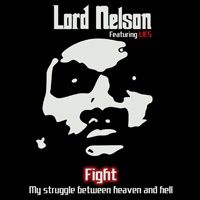 The album will be released next monday, february 27th and is the collaboration of STUCK MOJO frontman Lord Nelson along with the french band LIES. The boys met together back in 2010 when LIES opened for STUCK MOJO on their fall european tour.
Some tourdates are being booked now for a European tour in the spring. Already confirmed is the opening gig for SKINDRED in Paris, France on May 13.
Check out their official website for more info and updates : http://www.lordnelsonfeatlies.com