LORD NELSON feat.LIES @ Sala Arena, Madrid, Spain 2012-05-12

LORD NELSON and his french connection LIES gave their first concert ever together on an hot spanish saturday night in Madrid, Spain. And we were lucky enough to be there to witness the event.
Supporting their first release FIGHT (on M&O Music in France and Kaiowas Records in Spain), the band travelled from France to play as an opener for spanish south-flavored rockers HORA ZULU. Being first on a 3-band bill, they only had a short soundcheck before it was already time to get on stage for real.
They proved us that their natural connection does not only work on cd, but also does in live rendition. Opening with the catchy in-your-face track "Fight", they certainly did catch the attention of the few people that had just entered minutes ago when doors opened. Their energic set then did its duty as they were gathering new fans song after song.
Being the first opener on a 3 bands bill, their set had to be short, but they finally were able to play 8 songs (ending by an unreleased new track) and sure did conquer some new spanish fans. We can only hope now that this first live introduction to the public will soon repeat. So stay tuned so you don't miss their next actuations. The adventure only begins.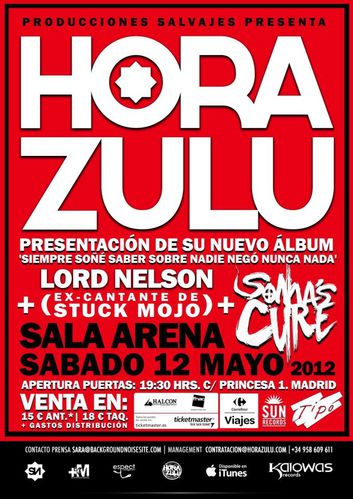 Setlist
01. Fight
02. F@$k You
03. Dark Side
04. Hey
05. Hold On
06. Until I Die
07. Get Your Mind Right
08. Turn My Music On
Photos from the gig